GRAPES SOURCED FROM EXCEPTIONAL VINEYARDS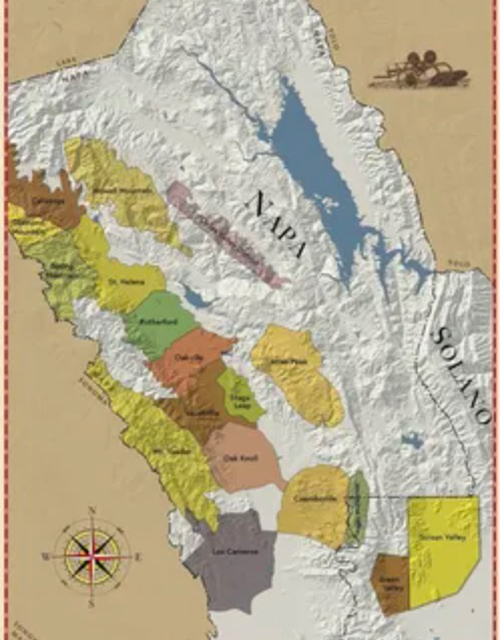 Suisun Valley appellation is a pristine growing region nestled between two coastal mountain ranges southeast of Napa Valley.  Suisun Valley lies within the southern end of two ranges of the Coast Range- the Vaca Mountains to the east and the Mt. George Range to the west.  Suisun Valley comes to an end in the south at the marshlands of Suisun Bay.  To the north Suisun Valley rolls up into Wooden Valley at the Napa County line.
Climate
Coastal area climates characterized by cool moist winds.  Spring frosts are often mitigated by proximity to Suisun Bay
Terroir
Consists of a mixture of soils, zoned within the valley floor and additional none typed soils within the undeveloped hillsides.
Wine Style
A wide variety of whites and reds.  Reds are fruit forward and complex with notes of dark fruit, jam, leather and dark chocolate.  Whites are clean, crisp, fruity, and delicate.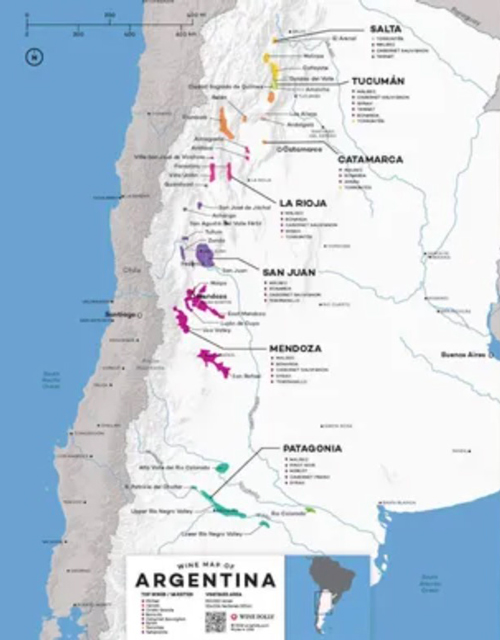 In December of 1816, the governor of Mendoza, Don Toribio Luzuriaga, built & donated two large properties to Don Jose of San Martin and his daughter Doña Tomasa in recognition of service to Argentina. The property was later acquired by Don Lorenzo Guerrero on August 2, 1946. Since then three generations of the Guerrero family has worked in the vineyard with a great passion for the Malbec that they grow. 
Climate
The region has a continental climate and semi-arid desert conditions. The region experiences four distinct seasons with no extremes in temperatures. This provides for a relatively uneventful annual growth cycle for grapevines- especially winter dormancy.
Wine Style
Rich plum, cassis and red currant fruits with notes of spice and black pepper. Produces full bodied wines with soft and mellow tannins.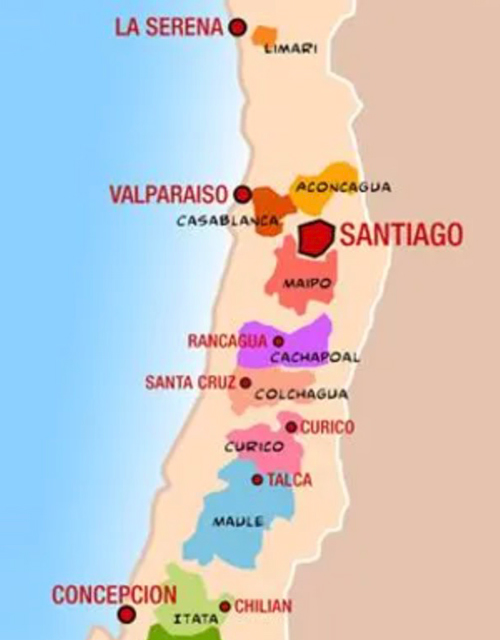 Curico Valley has been a wine grape growing region since the 1800's, but is now attracting more attention because of their increasingly high quality wines. It is located about 115 miles south of Santiago. It is shielded from the ocean and surrounded by the Andes Mountains which makes it an ideal growing region. Its various micro climates allow the production of over 30 different varieties of wine grapes.
Climate
This region has a Mediterranean climate and gets about 28 inches of rain per year.
Terroir
Sandy, clay, decomposed granite
Wine Style
Fruit forward and complex with notes of luscious dark fruit, jam, leather, dark chocolate and a hint of pepper. Produces medium to full bodied wines with a smooth finish.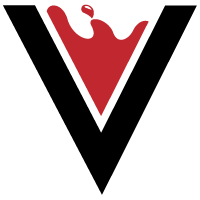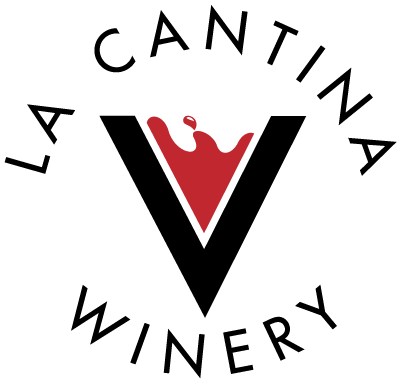 Thurs:  5:00 pm - 9:00 pm
Fri: 5:00 pm - 9:00 pm
Sat: 1:00 pm - 9:00 pm
Sun: 1:00 pm - 5:00 pm