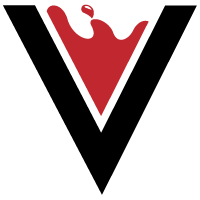 WINE & BEER MENU
WINE TASTING – SAMPLE ANY 5 WINES – $20
Caramel Apple Sangria!
Our classic white wine Carmel Apple Sangria is back!!  Jumping with apples, cinnamon, caramel and bursting with flavors!
Glass  $14 | Bottles available to go Only $40
New Pink Rosé
Our Rose "The New Pink" is young and vibrant with expressive flavors. At true palate pleaser, this rose' has a rich body and a bit of tang. Strawberry rhubarb and cotton candy dominate on the palate. This semi-sweet wine has explosive flavors.
Glass  $11  |  Bottle  $23
Yay Rosé – Sparkling
Who's ready for a celebration!!   Yay Rose is our New Pink with sparkle!  Perfect for any occasion 
Glass  $13  |  Bottle  $35
Cranberry & Honey
Our staple Cranberry Honey wine is a blend of local Cranberries from Cape Cod Select in Carver and Honey for the Franklin Honey Co. Crisp and refreshing with a nice combination of tart from the cranberry and sweetness from the honey.
Glass  $11  |  Bottle  $25
Sauvignon Blanc
This Sauvignon Blanc opens with aromas of peach and grapefruit. On the palate, the grapefruit continues with the addition of lemon flavors. On the finish, grapefruit continues to dominate giving this wine a citrus and bright profile.
Glass  $11  |  Bottle  $23
Chardonnay
This Chardonnay is a go to wine. It's stainless steel aged provides a welcoming nose of honeysuckle, green apple, and lemon. On the palate, it's lush and juicy while heading into the tropical fruit zone with bright citrus flavors. The finish is clean, bright, and pleasant.
Glass  $11  |  Bottle  $23
Riesling
This aromatic wine offers primary fruit aromas of orchard fruits like nectarine, apricot, honey-crisp apple, and pear. The sweetness is delicate and not overpowering, it's all natural, from the grape. No sugar added. Truly refreshing!
Glass  $11  |  Bottle  $23
Frosé
Our Frozen Rose on a hot day is a treat.  
Glass  $13
Add a red wine topper for $2
Pinot Noir
Pinot Noir is one of the oldest grapes in the world. You will experience soft notes of cherry and vanilla rounded out by soft tannins. It's loved for its red fruit, flower, and spice aromas that are accentuated by a long, smooth finish.  This wine scored 89 points in a recent International Wine Competition!
Glass  $13  |  Bottle  $34
Pinotage
We have been very fortunate to source these grapes from South Africa, it is their signature variety.  This Pinotage is exhibits  dark, ripe fruit flavors like blackberry, cherry, and fig, has a bold, sweet jammy flavor with a smoky, earthy finish.  If you like our Pinot Noir you will love our Pinotage.
Glass  $12  |  Bottle  $32
SOLD OUT – Barbera – Italian Heritage Series
Our award winning Barbera exhibits notes of dark cherry, dried strawberry, plum, and blackberry. The light tannin and high acidity make it taste 'Juicy'.  This wine scored 86 points in a recent International Wine Competition!  
Glass  $13  |  Bottle  $35
Primitivo – Italian Heritage Series
Primitivo the Italian varietal of Zinfandel is fruit-driven, with notes of cherry, strawberry, blackberry, and raisin. It's earthy and rustic and pairs well with any meal
Glass  $12  |  Bottle  $30
Sangiovese – Italian Heritage Series
In Italy, Sangiovese is the most widely planted red grape variety. Our Sangiovese opens with aromas of strawberry, cherry, and plums. On the palate, this medium-bodied wine is savory and smooth with flavors of cherries, figs, and strawberries.
Glass  $12  |  Bottle  $30
Super Tuscan – Italian Heritage Series
This wine is a blend of 40% Cabernet Sauvignon, 30% Sangiovese, 30% Merlot. This combination draws on the power and structure of Cabernet Sauvignon, the sweet, juicy fruit flavors of Merlot and the rustic, sour-cherry tang of Sangiovese.  Aromas of black and red fruits infused with oak fragrances.  A range of flavors, include blackcurrant, black cherry, plum and red berries, make this wine very smooth and easy drinking, almost makes you feel like your in Italy
Glass  $12  |  Bottle  $35
3V
Merlot | Cabernet Franc | Cabernet Sauvignon
A Bordeaux inspired red from Saint Emilion. Made predominantly from Merlot and Cabernet Franc with a touch of Cabernet Sauvignon, this wine exhibits a rich, soft tannic structure, which is balanced by the more juicy characteristics of plum and black cherry fruit, along with chocolate and sweet spice, developing savory tobacco and cedar characteristics with age.
Glass  $11  |  Bottle  $28
Malbec
Our Malbec is filled with black cherries and plums then joined by notes of violets and vanilla on the nose. On the palate, the wine is rich and full-bodied with flavors of juicy blackberries, cranberries, and black currants.    
Glass  $12  |  Bottle  $28
Tres Amigos
Carmenere | Cabernet | Merlot
Our Tres Amigos is a blend of 3 grapes sourced from our vineyards in Chile. A winemakers field blend comprised of Carmenere, Cabernet Sauvignon, and Merlot. An easy drinking red for any wine lover.
Glass  $11  |  Bottle  $27
Synergy
Cabernet | Malbec
Two wines blended nicely together forms a great Synergy of aromas bursting with flavor for fresh blackberries and dark cherries.    
Glass  $11  |  Bottle  $27
Cabernet Franc
Cabernet Franc is the parent grape of both Merlot and Cabernet Sauvignon.  Complex reds result, with aromas of raspberry, bramble, and bell pepper.  This wine has bold aromas of sweet strawberries, raspberry, mint, and roasted jalapeño. On the palate you'll taste bold fruit from elevated alcohol and flavors of chocolate and baking spices from being aged in French Oak for 12 months.  
Glass  $11  |  Bottle  $28
Merlot
Our Merlot is a medium-bodied wine. An appealing, easy-to-love wine that you can enjoy on its own or with food. It has pleasing flavors of blackberry, red cherries, chocolate, and a hint of vanilla spice.
Glass  $11  |  Bottle  $27
5 Seeds Reserve
Cabernet | Barbera | Merlot | Sangiovese | Pinot Noir
A Winemakers Blend of Cabernet Sauvignon, Merlot, Sangiovese, Barbera, & Pinot Noir. Aged in new French Oak for 24 months.  This wine exhibits full rich bold flavors of the California Terrior.
Glass  $13  |  Bottle  $35
Blackbeard Cabernet Sauvignon Clone 8
This commemorative edition label is in recognition of SSG Matthew Pucino.  This is a rich, full-bodied, lush Cabernet Sauvignon overflowing with flavors of cherry, spice, cedar, mocha, and bright flavors. In the glass, the wine shows its deep ruby color while aromas of red fruits and polished oak promise a voluptuous character. On the palate, the red fruits transition to elegant, mouth-filling dark fruits, baking spices and dried herbs.
Glass  $12  |  Bottle  $30
Cabernet Sauvignon Clone 169
The esteemed French clone known as 169 was hand picked for La Cantina Winery from the vineyards of Suisun Valley. This is a gorgeous wine that displays all of Clone 169's prized qualities, including deep, intense layers of blue fruit backed by an elegant mouthfeel and silky, integrated tannins. Aromas of blackberry and cherry are underpinned by notes of sandalwood and wild sage. The palate displays an impressive breadth of fruit character—blueberry, blackberry and blackcurrant, all echoing the richness of the bouquet. A supple tannin profile is accentuated by juicy acidity, adding length and stature to the finish.
Glass $13 | Bottle $35
Cabernet Sauvignon Reserve
The wine opens with delightful Cabernet aromas of deep black berries and smoked meaty characteristics. Dark fruits, dark chocolate, granite, currant and black licorice fill out the soft & sumptuous palate. This wine has been aged in French Oak barrels for 24 months. This wine scored 85 points in a recent International Wine Competition!
Glass $14 | Bottle $45
Petite Sirah
Petite Sirah may be a small grape, but its flavor is anything but small. Our Petite Sirah is big, bold and memorable. This wine has a full body and a mouthfeel that is often described as chewy and intense. It offers up flavor notes rich in plums and smoky, dark-berried fruits. It also releases a heady mix of spices, dark chocolate, and coffee.
Glass  $14  |  Bottle  $42
Golden Ale 
Clean, light, warm fermented lager, fruit notes.  This is your go to Ale!
Glass $9
New England IPA
Our flagship NEIPA pours a beautiful, hazy, pale yellow-orange in the glass. Made with El Dorado & Citra hops, it gives tasting notes of bright 'n' juicy citrus, light orange zest, tropical fruits, & peach.
Glass  $9
Local Cheese from Smith's Country Cheese with Crackers
Mild Cheddar  $15
Bottle H20
Poland Springs best vintage!
$2
Polar Sparkling Seltzer
$3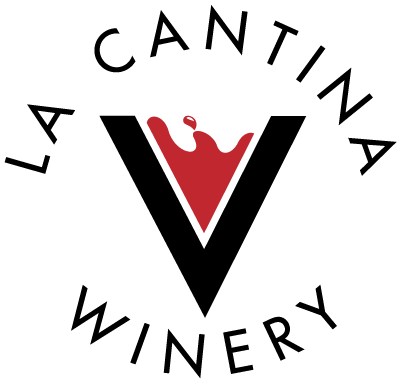 Thurs:  5:00 pm - 9:00 pm
Fri: 5:00 pm - 9:00 pm
Sat: 1:00 pm - 9:00 pm
Sun: 1:00 pm - 5:00 pm